26 Jan 2022: Transforming Industrial Operations with ARVR
About the Event
IMDA PIXEL is bringing you a session on Transforming Industrial Operations with ARVR, featuring speakers from Microsoft, PTC Vuforia, Realwear, SFX Corporation and a PIXEL alumni, Hiverlab!
In this second edition of a 3-part ARVR webinar series, hear how ARVR projects with organisations such as Lockheed Martin, DB Schenker and Caterpillar are making real business impact.
Details
DATE: 26 JANUARY 2022
TIME: 2.30 pm - 4.30 pm
VENUE: via Zoom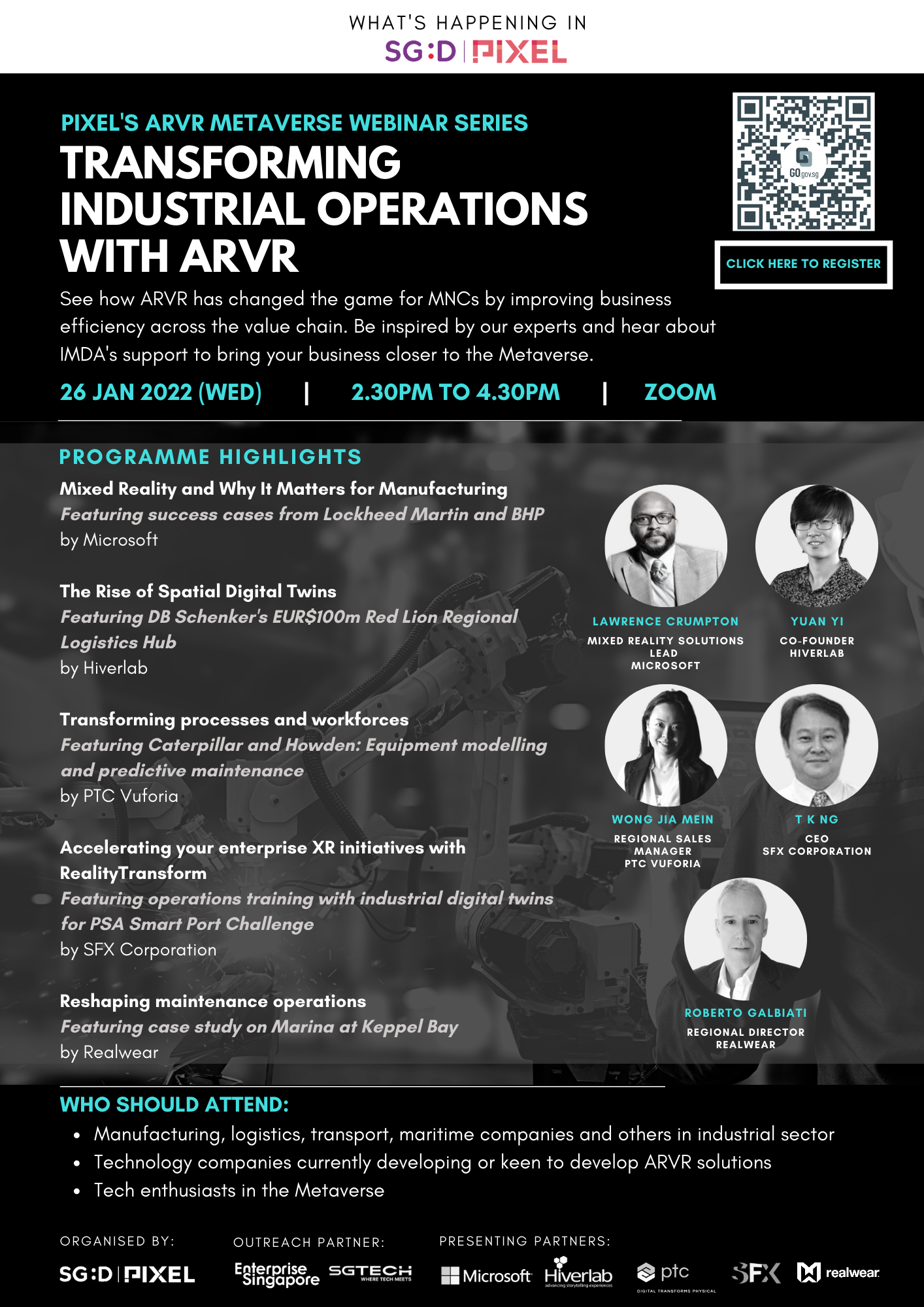 Thank you for your interest. This event is over.