Fri 16 Jun: Stay Ahead of the Game with 5G Network Benchmarking
About the Event
This webinar will focus on the needs and challenges of 5G Network Benchmarking, and the discussion on new ways to improve the operational efficiencies, therefore enabling 5G Cellular Network providers and System Integrators to optimize their workflow.
Details
DATE: 16 JUNE 2023
TIME: 3.00 pm - 4.00 pm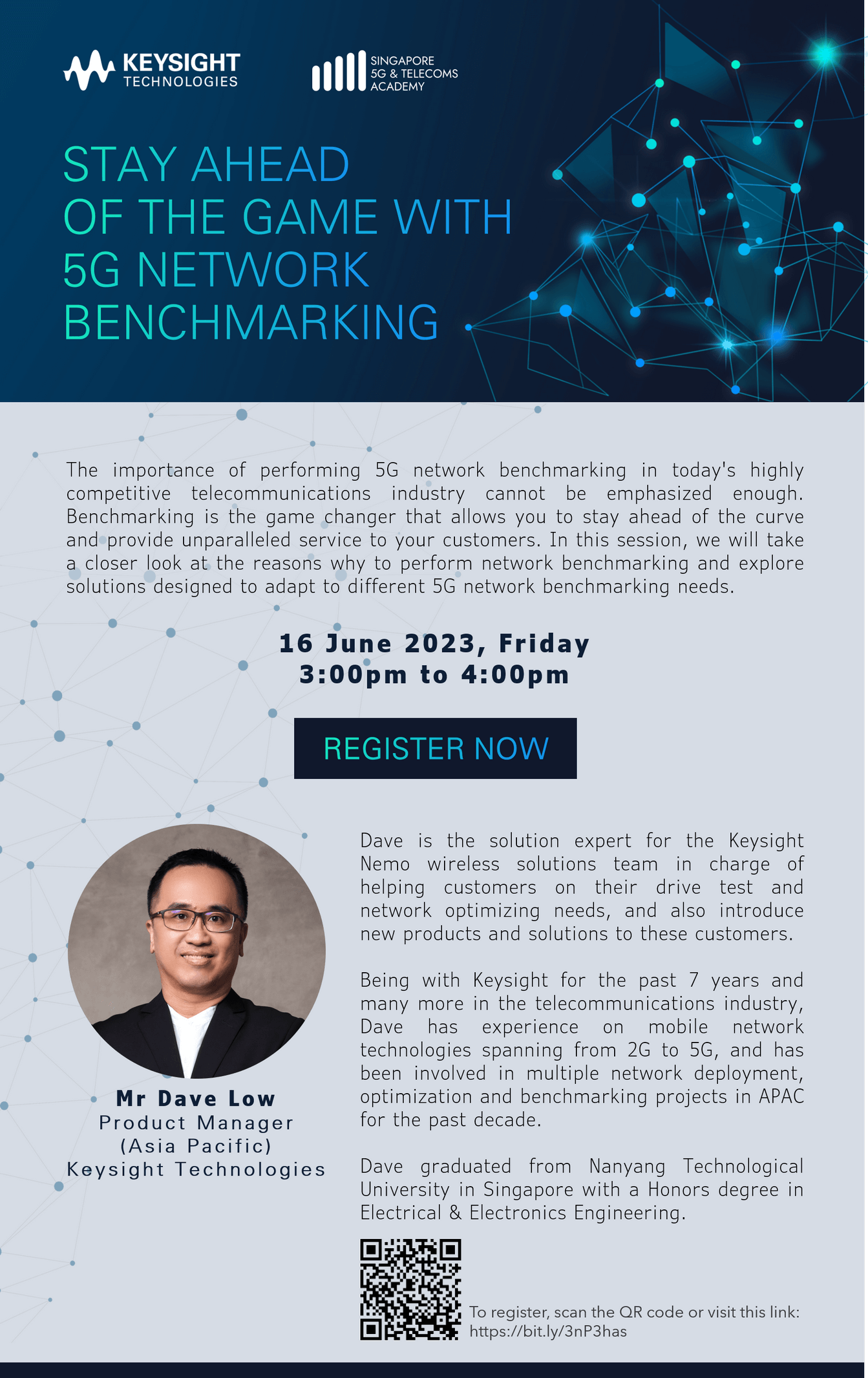 Thank you for your interest. This webinar is over.