15 Jul 2021: 5G: Ushering a New Era in Mobile Technology
About the Event
How does 5G work and what is the impact on daily life? How can businesses benefit from 5G and are there any areas of concern in adopting this technology?
How prepared will your businesses be when Singapore unlocks its full-fledged 5G capabilities for businesses by the year 2025?
From this webinar, you can get answers to these pertinent questions . You can also get tips on how to readily upgrade your skills and knowledge on the go, anytime and anywhere, using micro-learning courses.
Details
DATE: 15 JULY 2021
TIME: 10.00 am - 10.45 am
VENUE: via Zoom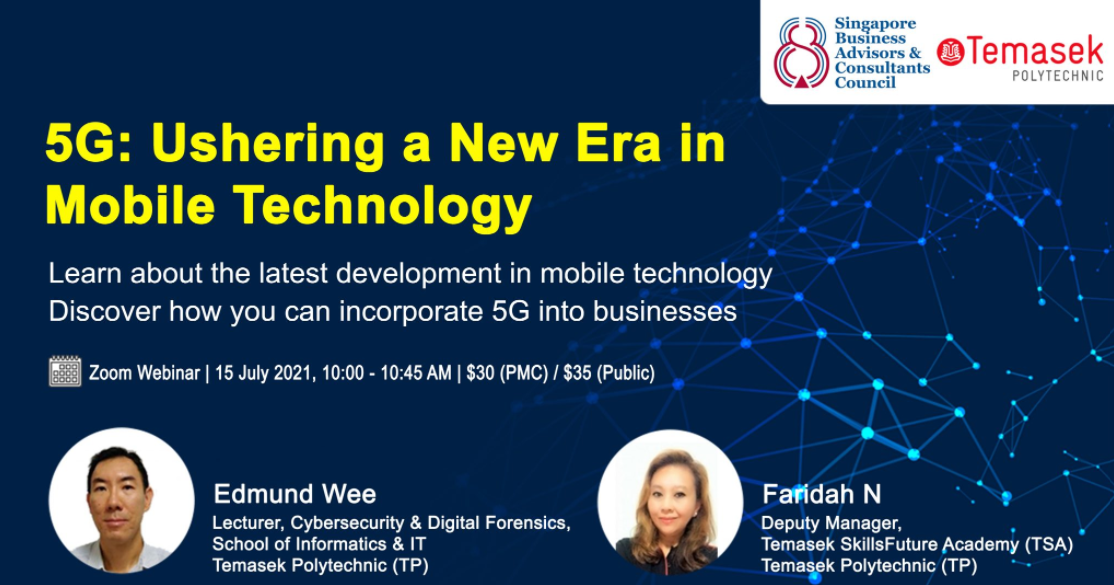 Thank you for your interest. This webinar is over.
If you have any questions, please contact Webinar host: Temasek Polytechnic.