9 Nov 2021: 5G in Smart City
About the Event
Communities can improve energy distribution, streamline trash collection, decrease traffic congestion, and improve air quality with help from the IoT. Citizens engage with smart city ecosystems in various ways using smartphones and mobile devices and connected cars and homes. City-wide security monitoring will be more efficient. Get the latest insights in 5G powered smart city in our next BYOND MOBILE #3: 5G in Smart City.
Details
DATE: 9 NOVEMBER 2021
TIME: 5.00 pm - 6.00 pm (SGT)
VENUE: via Zoom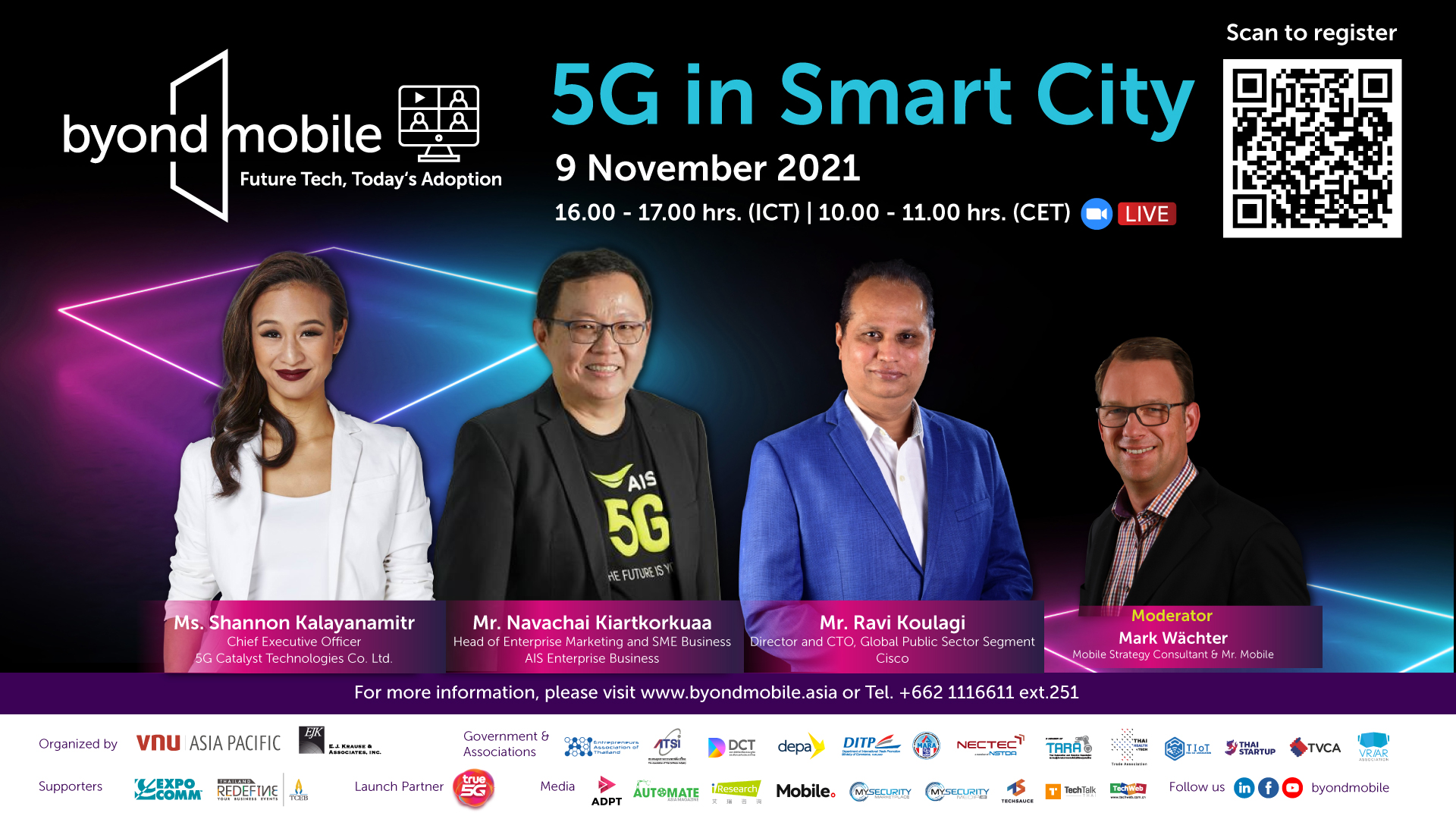 Thank you for your interest. This webinar now is over.