Thu 13 Oct: Learning Journey (1) Augmenting Solution with 5G & AIoT Technology
(Thank you for your interest. This event is now over.)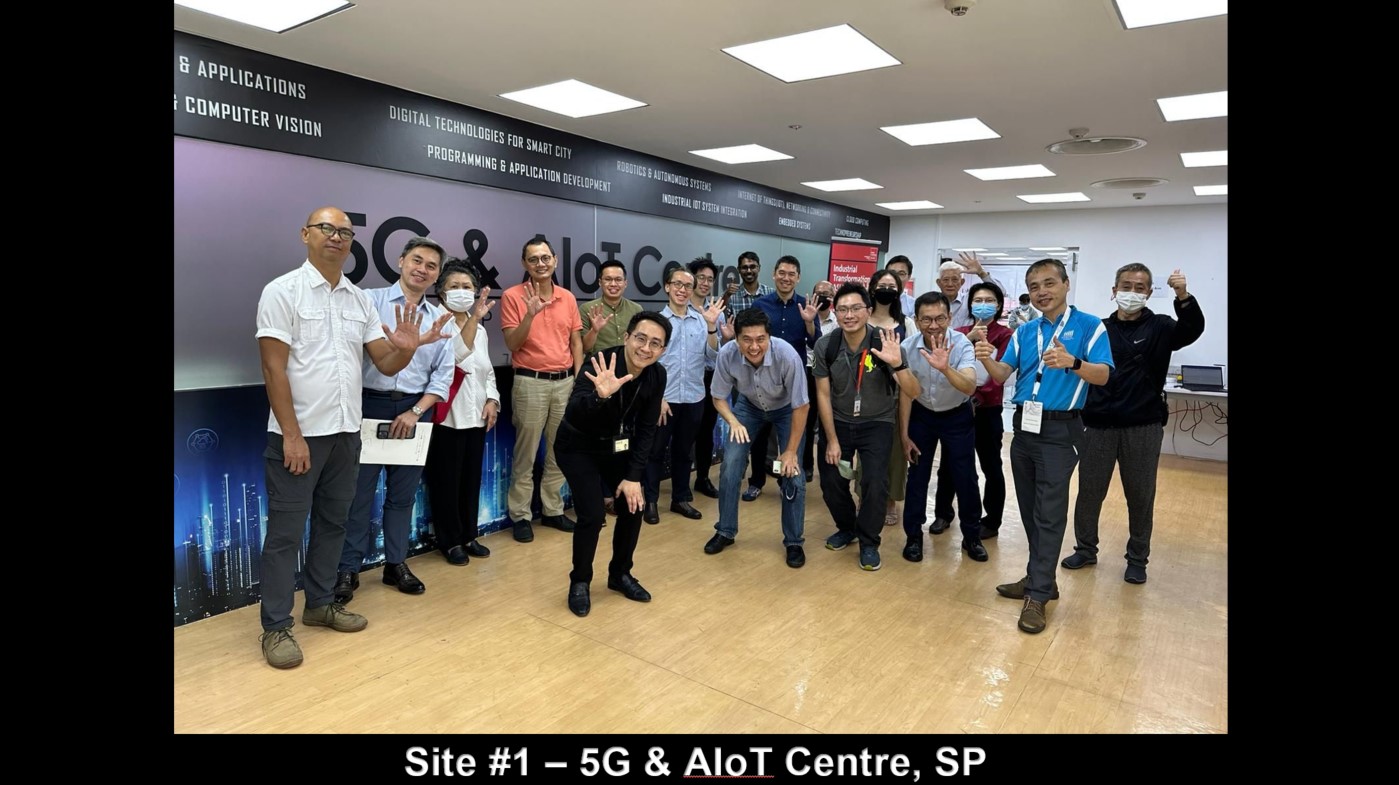 Learning Journey #1
5G Learning Journey - Augmenting Solution with 5G & AIoT Technology
5G offers many more new possibilities due to its faster data rate and lower latency, boosting sensor responsiveness and real-time cloud monitoring.
This learning journey will introduce participants the pervasive connectivity and technologies needed to deploy a large scale AIoT ecosystem sustainably with 5G Multi-Access Edge Cloud. Various 5G & AIoT applications and use cases in areas of Smart Facilities, Advanced Manufacturing, Urban Solutions and Sustainability are discussed too.
Please register using the link below.
Details
DATE: 13 OCTOBER 2022
TIME: 2.00 pm - 4.00 pm
VENUE: 5G & AIoT Centre, Singapore Polytechnic